Aisha's Memorial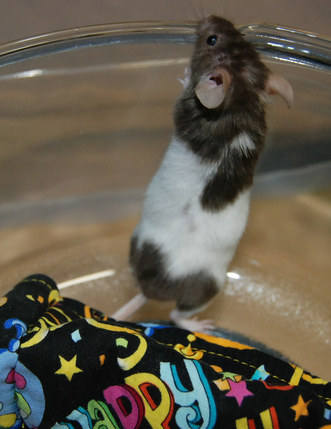 <3 Aisha <3
My lovely girl, always with one eye on the horizon and a foot out the door. I suppose I should have known that you were destined for a world much bigger than this. Thank you for being so wonderful to Mari, and showing him what it's like to be loved. He has his choice of new girls now, but they don't have your gentle ways & I believe he will always love you most of all.

Thank you for showing me that trust can come in the tiniest packages. You were always first at the door, with eager eyes and a desire to run free, and reminded me how deeply we can love something that's taken from us all too soon. <3
... I found this while stumbling for the right words to say goodbye. It reminded me of you ...