Nibs' Memorial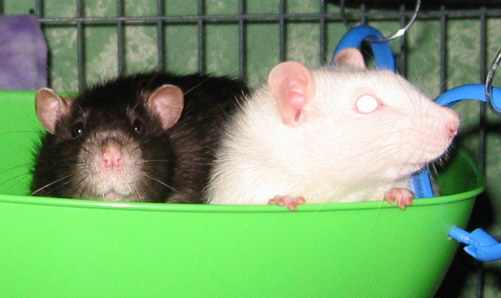 <3 Nibs <3
My dearest girl, I fear I've not the words to capture you correctly, to express how such a tiny creature can leave such a monumental imprint in her wake, how the silence you left behind is simply heartbreaking. You were a flawed beauty in a body that was determined to break your spirit, eagerly fighting it off with such strength & zest for life as I've never seen.

Lovingly & acceptingly, you allowed my world to revolve around you. As a rat who was forced to play patient you were an absolute dream, eating medication like candy & enduring nebulizer treatments & my learning curve of shots with such a forgiving grace, always eager for love afterwards from the same hands that inflicted such horrors upon you. You tolerated the daily cage cleanings, numerous trips to the vet & the frequent disturbances from me to make sure that you were, indeed, truly doing better than you sounded.

& despite the above, you were always happy to approach each day, waking me most mornings & sometimes in the middle of the night, and always the first out of the cage & anxious for treats to stash. Every meal I had could be expected to have at least one visitor, every sewing day halted frequently for ratty breaks as you greeted me on the edge of the bed when I walked in for fabric. You were a full time presence with a full-steam ahead approach to life, & so when you finally refused food, and your favorite treats, there was simply no question that my strongest girl, my most stubborn soul, was finally ready to give up the fight.

& so we kept to the promise we made, so many times, during so many of your battles. I stayed with you until it was time, you leaning against my arm while I pet you & told you it was ok, that the hardest part was almost over. & then we piled in the car with each companion bundled by your side, final goodbyes to be had.

I hope, my sweet girl, that you left this world on your own terms, that I helped you find your way on your own time, not too soon, not too late. I hope that each decision I made for you was the right one, and that the life you had here with us was one without regrets. You lit up my life in so many ways, taking it over in full force as was your way. Because I'd take every hard part, every sadness along the way and do it all over again. For what you gave in return, I simply cannot put into words.